Quality Marketing Services for Business Growth
The Southern Marketing Team offers a variety of marketing services and solutions for businesses. It is our goal to help businesses bloom into their full potential with strong targeted marketing plans.
Selecting the correct marketing services for your business is an important aspect to help your business grow, develop and strengthen. Therefore, each marketing plan the Southern Marketing Team develops is specific to each business needs.
Just as no two businesses are alike. The combination of marketing services and solutions the Southern Marketing Team provides is unique to your business demands.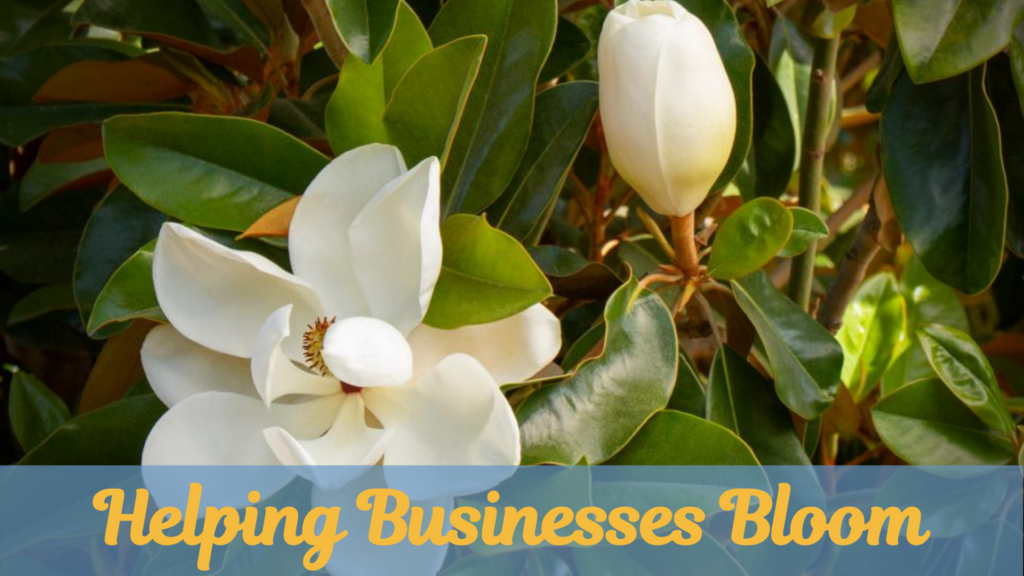 The Marketing Services and Solutions
As you build your business, it can be difficult to navigate which marketing solutions will take your business to the next level and be the most effective. So review the marketing services listed below and reach out if you have any marketing questions. Never hurts to have business consultation.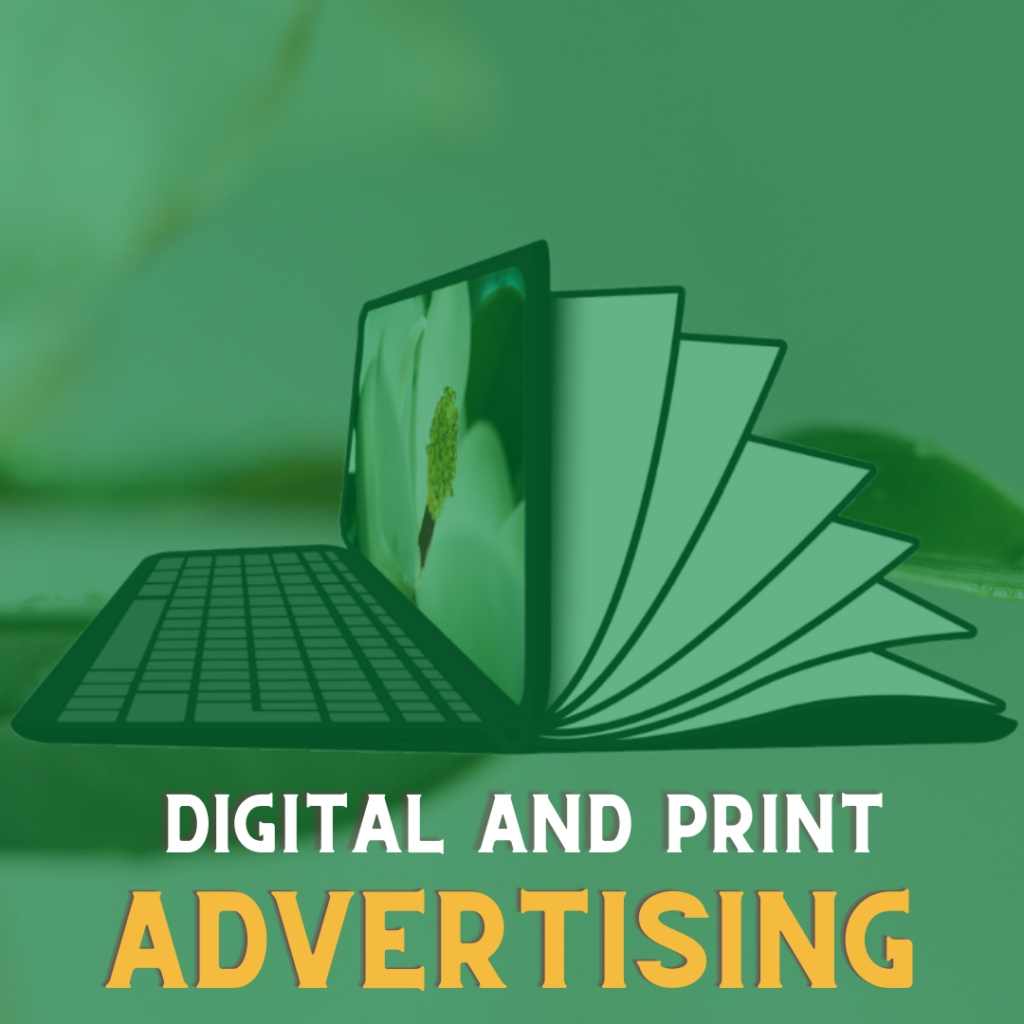 Advertising
Advertising is a visual art. It's the art of generating a visual promotion to your target audience and or reinforcing your business messaging. Advertising can come in many forms, but the two most common forms of advertising are print media advertising and digital advertising. So, if your business is looking to create lead generation, increase brand recognition, or simply gain exposure in a specific area, advertising could be the best solution for your business needs.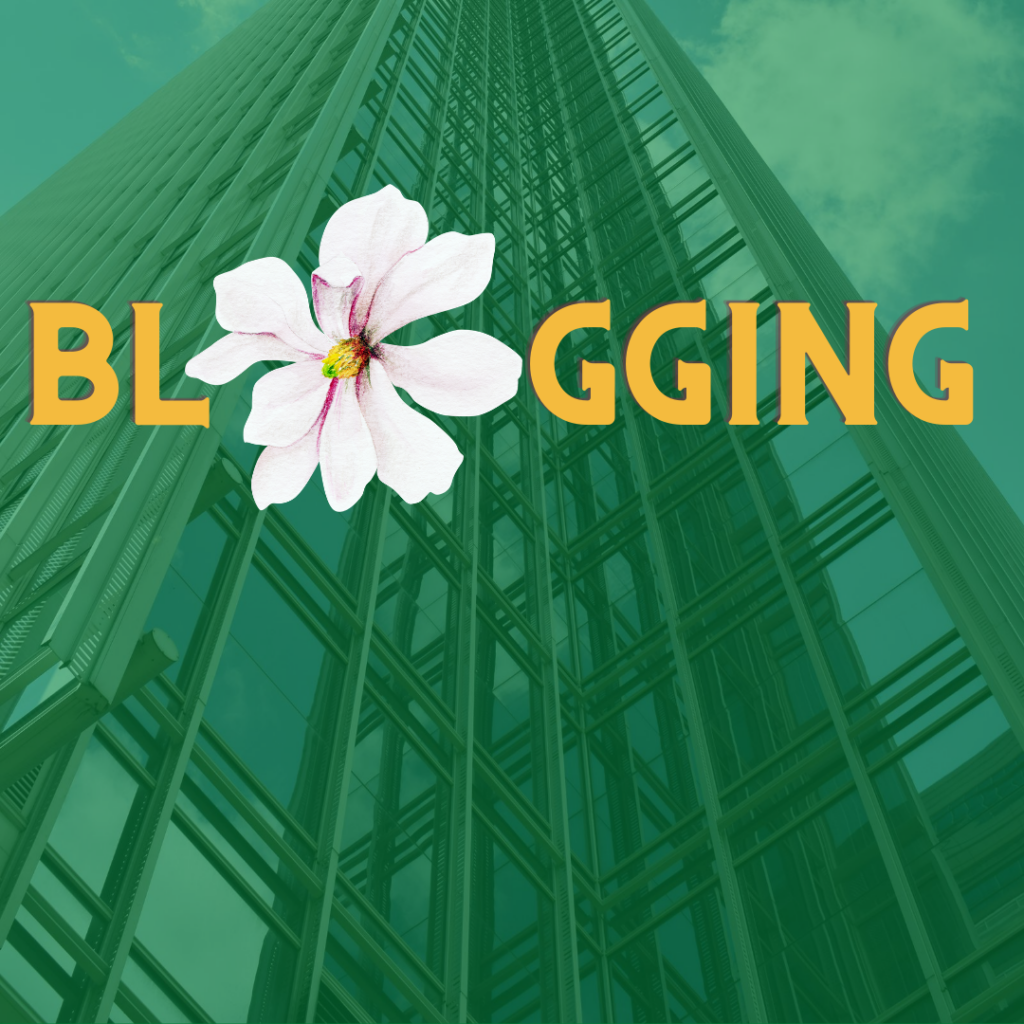 Blogging
You want your business to be an expert in your industry, right? Then, properly blogging can show your business leaders are subject matter experts, as well as increase your search engine optimization. When you post blogs, keep your topics focused and relevant to your business products and services. Also, the content generated for blogging can be used across multiple marketing channels to echo your business expertise on specific topics and products.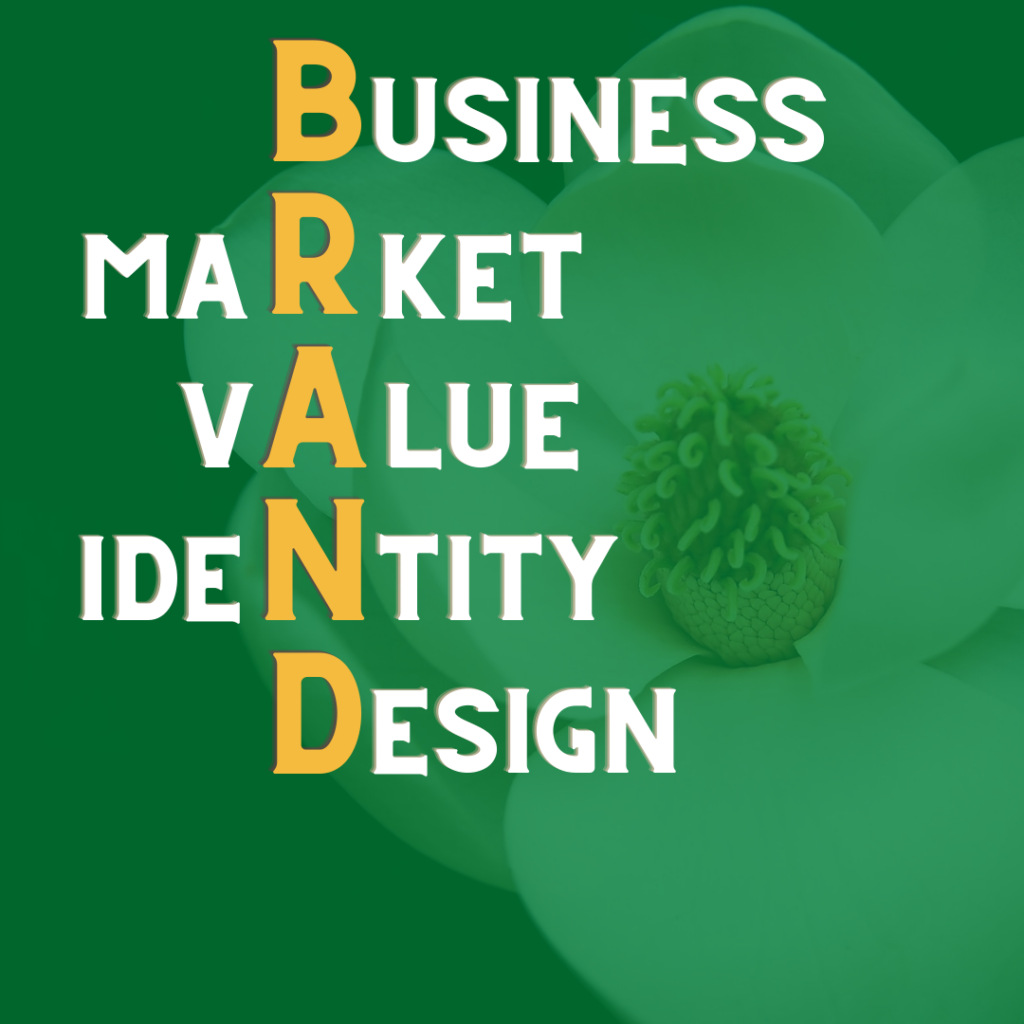 Branding
Building and managing your business brand is one of the most important aspects of your business. Your brand is what controls the readiness and pace of your business being recognized. Brand management is all about maintaining your business's image and message to your employees, customers and the public. Branding can have many forms such as color palette, sound audio, textures, logos, templates, and more. So if your business is not taking it's image and presentation seriously, you might want to rethink your overall brand.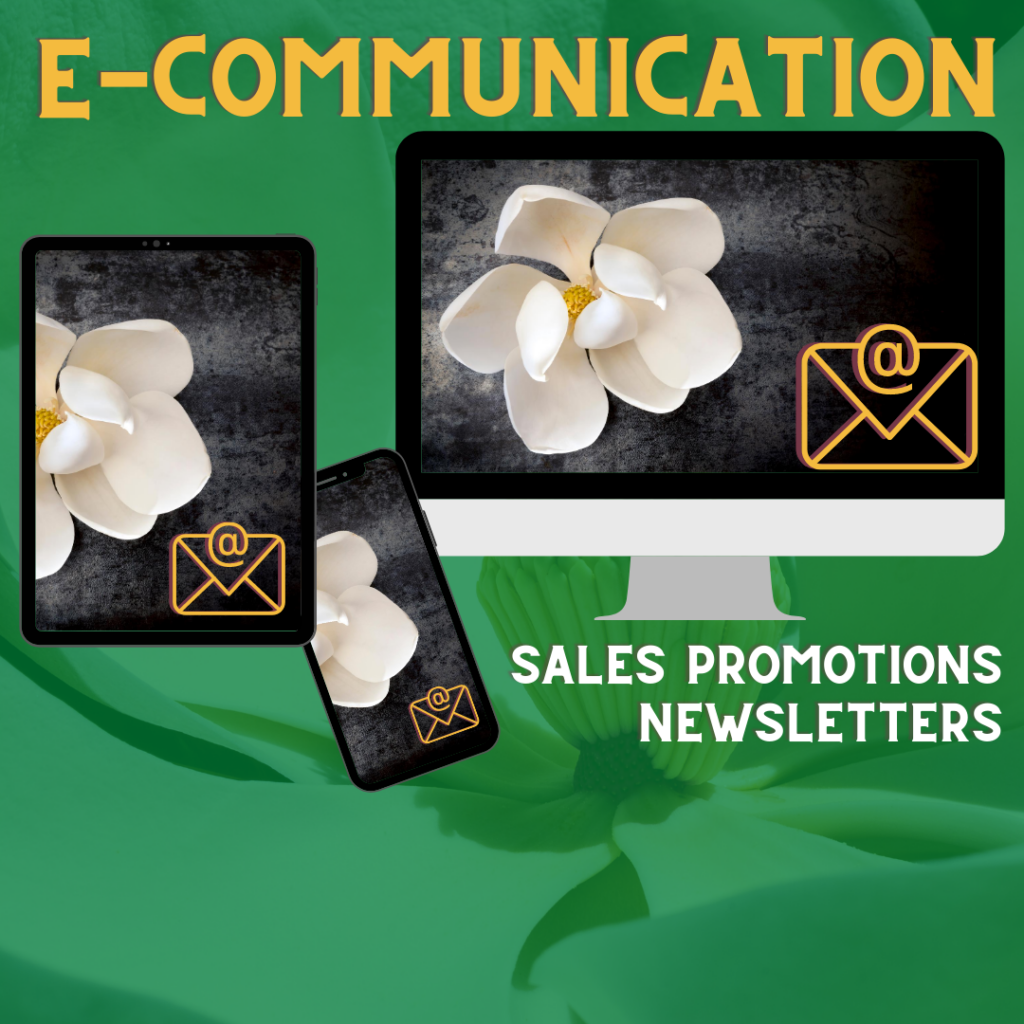 Email Marketing
Email marketing is used to communicate with clients. Leveraging a good email marketing plan is an easy to keep your business contacts updated on current sales or promotions, as well as automating personal responses for potential leads. Email marketing can be linked to your website to allow digital visitors to get and stay engaged with your business and products.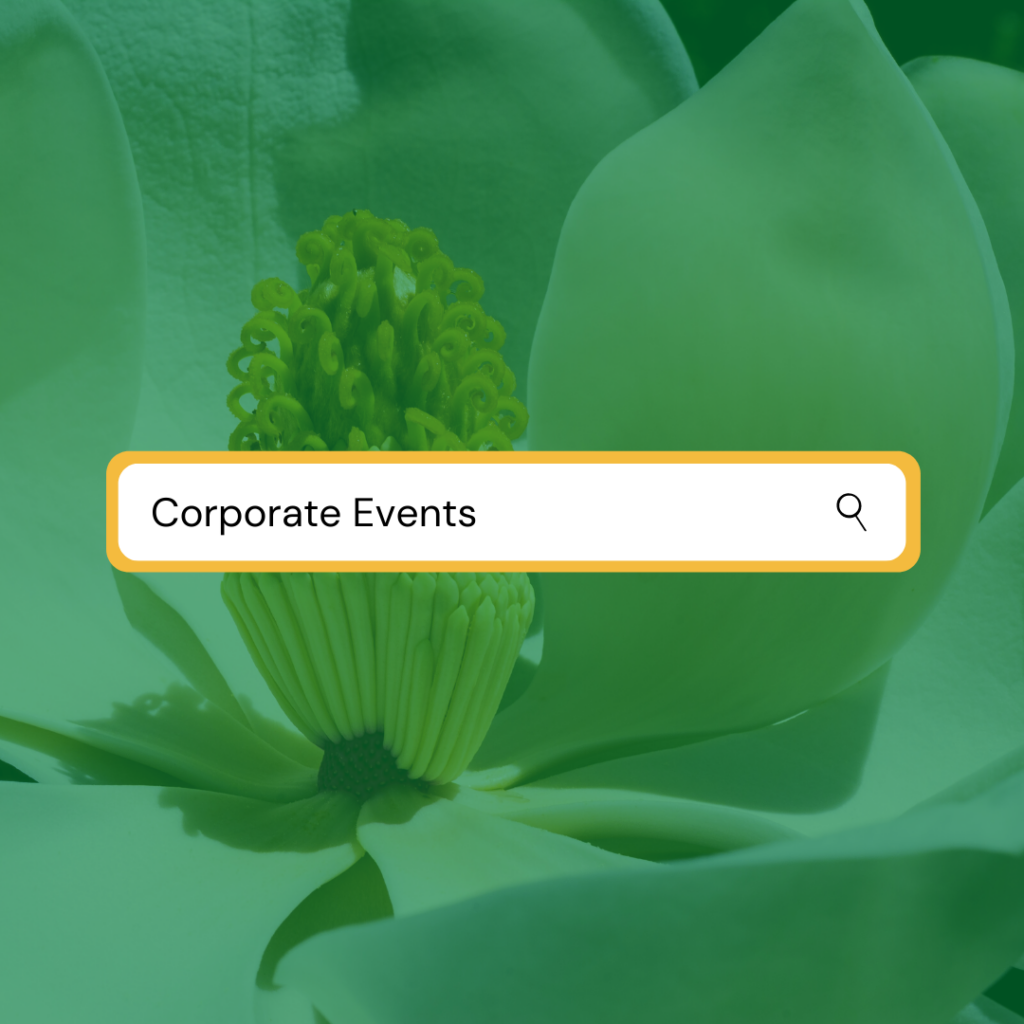 Events
Throwing a party sounds easy, right? Wrong. Hosting a corporate event, such as a ribbon cutting ceremony or a new product launch means not only planning and prepping, but also making sure your event in properly promoted to your target audience. Leverage the expertise of our team to make your next business event, the "talk of the town".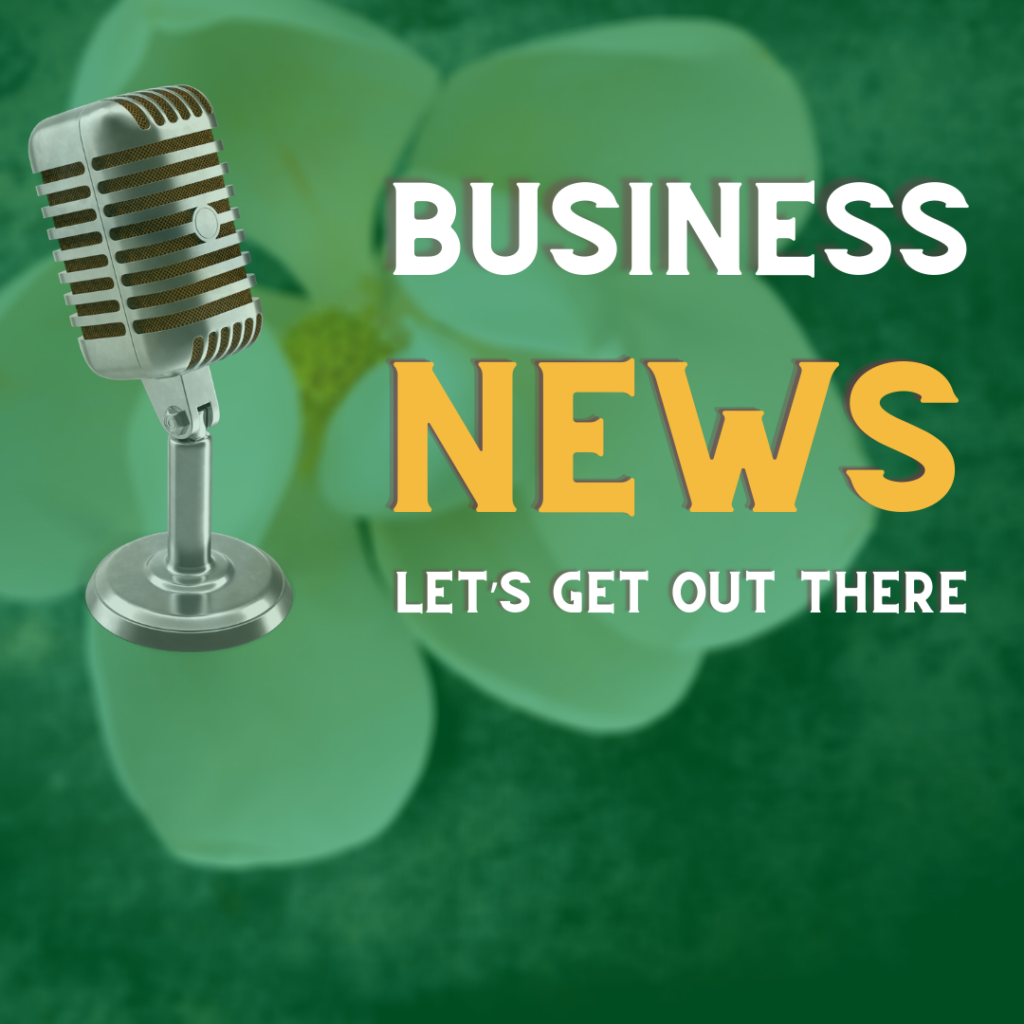 Public Relations
Public relations is all about getting your business news out to the right people via the right channels of communications. It's a combination of your business message, promotion or event, and generating a positive story to share with your target audience and potential customers. Although public relations tactics can be difficult to measure, they are often the most effective with the longest impacts.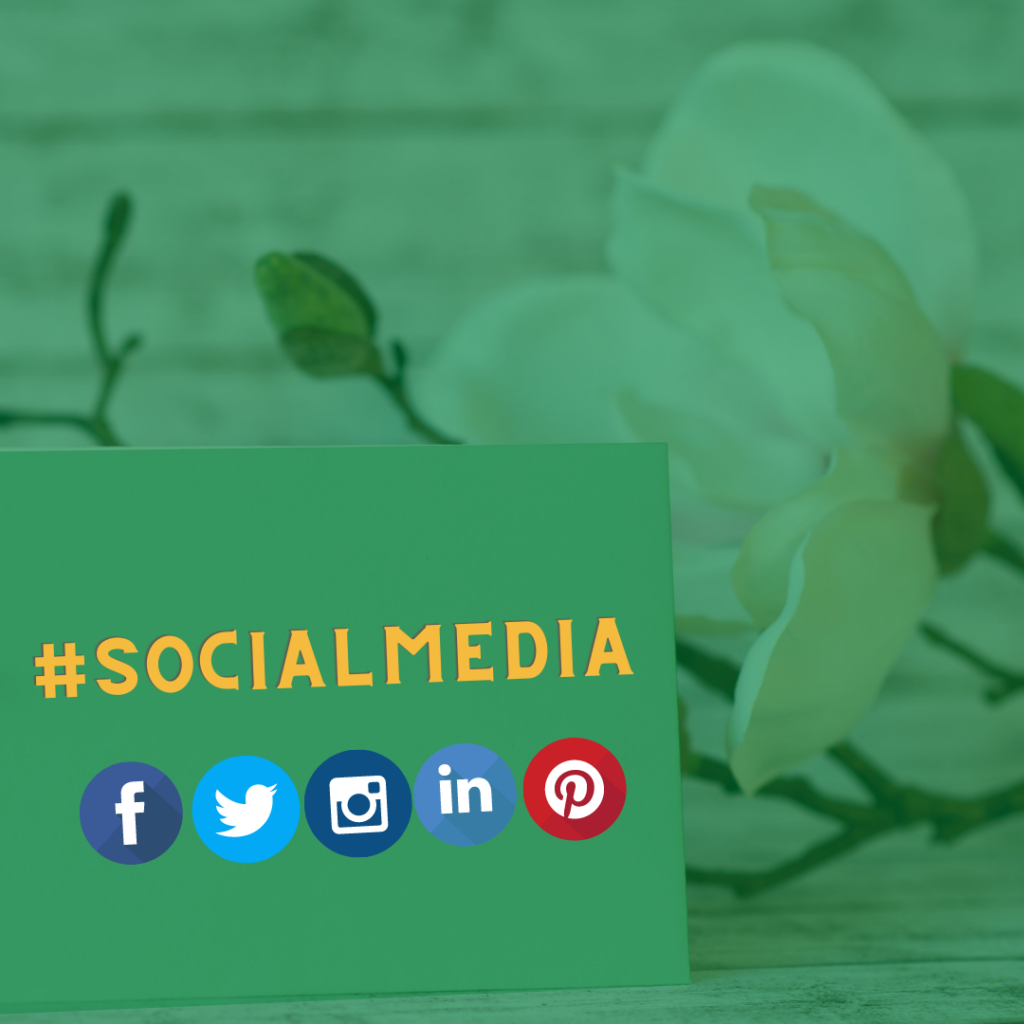 Social Media
Social media platforms are all about publicly communicating your business messages, hours of operation, pictures of products and the latest business news. Therefore, social media sites have become one of the easiest ways for potential customers to validate your business. It is important that your business plans and uses their social media platforms regularly to create report. So weather your business is already on social media or needs to set one up, the Southern Marketing Team can help. We are experts at planning social media content, generating posts, and monitoring your business' social media data.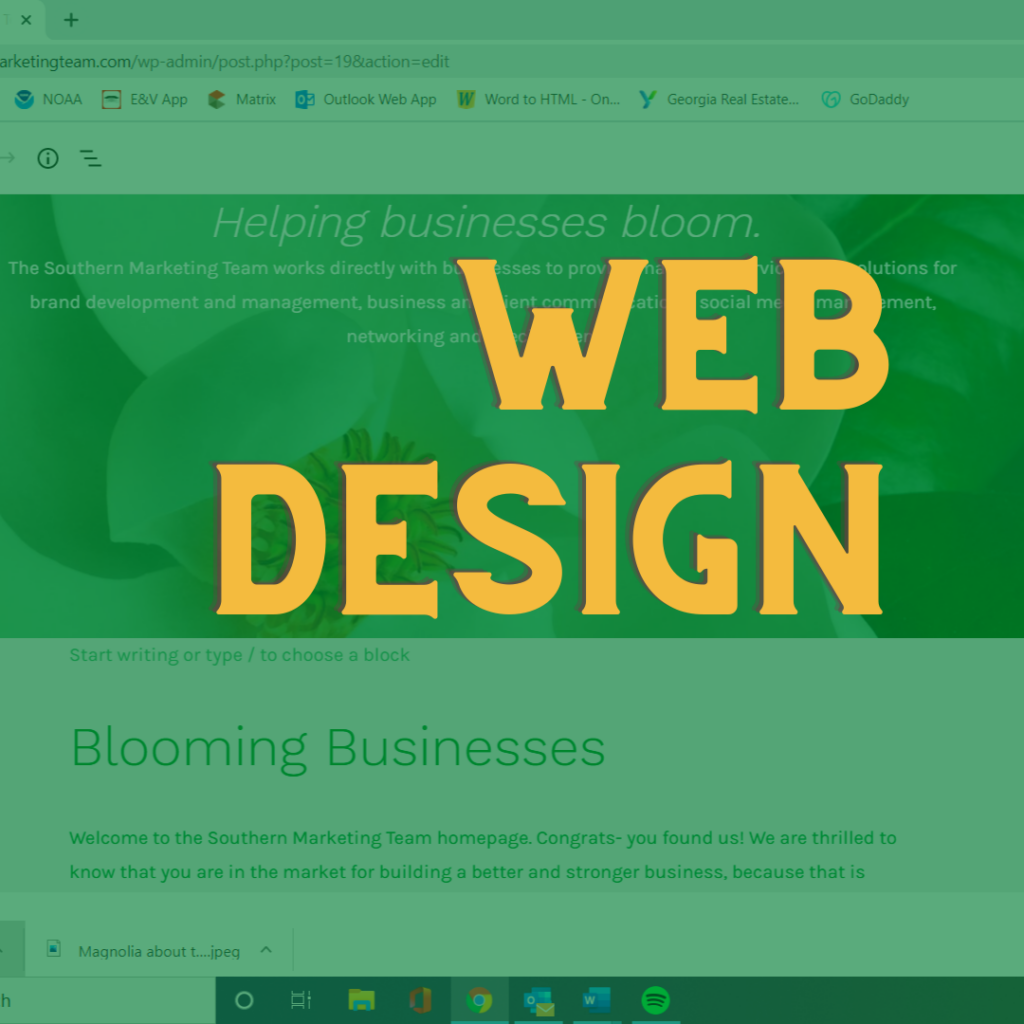 Web Development
Having a website is essential in today's market, no matter what industry your business is in. Websites can be simple or complex, but they should always cover the basics: the name of your business, purpose, products or services, hours of operation and the best way to contact your business. To be clear, if your business does not currently have a website, their missing out on potential business.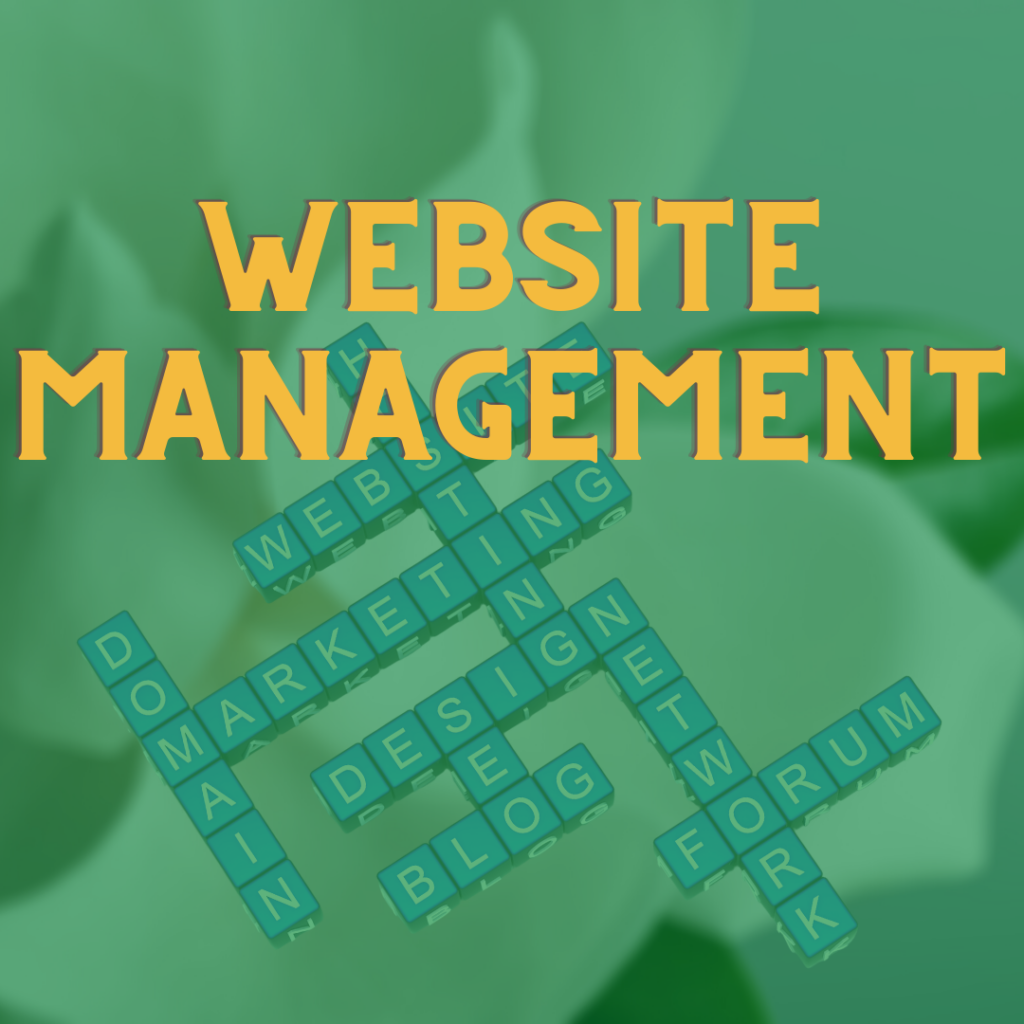 Website Management
Having a website is good business start. However, your business needs to be found digitally. Websites are only as good as the information on the page, and search engines like websites that are active. So showing your page is actives is an important element of being found by potential customers and clients. If your business needs help managing content, staying active and being found on the web, we can strengthen your website health.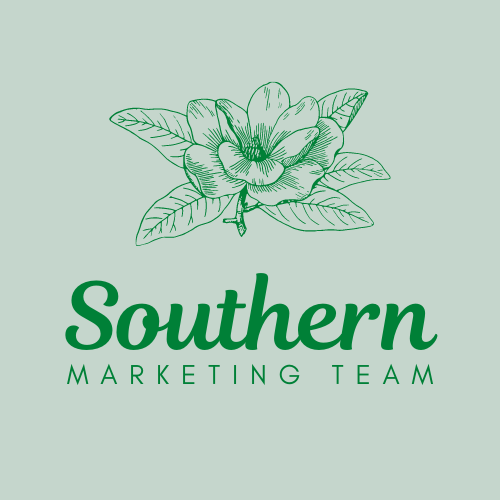 Partnering with the Southern Marketing Team
There are plenty of businesses that offer similar marketing services and solutions. However, the Southern Marketing Team is not like other marketing firms. One distinguishing factor is, we begin by meeting with clients and listening. Only then is the Team able to gather a true understanding of our client's business needs.
Using a combination of marketing services and solutions, the Southern Marketing Team is able to create a realistic marketing strategy that is unique. All in all, our proven marketing services and solutions builds trusting relationships with our clients, producing positive results.
Start by giving us a call or send us an email to setup a business consultation. Meet with our experts, so we better understand your business mission and goals. Then, together we will craft a strategic marketing plan custom to your business needs.